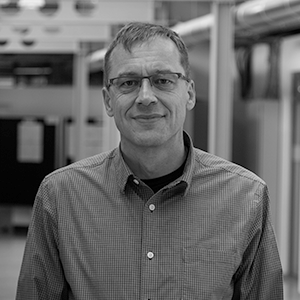 About me
Gottfried Zimmermann is Professor (W3) of Mobile User Interaction at Stuttgart Media University. He is the founder of the Competence Centre for Digital Accessibility at the Media University and spokesperson for the research lighthouse "Responsive Media Experience" (REMEX).

Zimmermann and his team work on the personalisation of user interfaces in a real-time context and have contributed to numerous national and international research projects. He was coordinator of the European MOOC Accessibility Partnership (2014-2017), a project funded by the EU under ERASMUS+ to build MOOCs and online courses on digital accessibility. He is currently leading (2021-2024) the collaborative project "Higher Education Digital Accessibility Initiative at Universities" (SHUFFLE), funded by the Innovation in Higher Education Foundation, to develop and test new methods to improve digital accessibility in higher education.

Zimmermann is a Senior ACM Member and author of numerous publications and standards. In 2015, he earned the Certificate in Higher Education Didactics from the Higher Education Didactics Centre of the Universities of the State of Baden-Württemberg with a thesis on "Flipped Classroom". He is a member of the following standardisation committees: DIN NA023-00-02GA Accessibility; DIN NA023-00-04GA Ergonomics for Information Processing Systems; ISO/IEC JTC1 SC35 User Interfaces; ISO/IEC JTC1 SC35 WG8 Remote User Interaction (Chair); ISO/IEC JTC1 SWG-A Special Working Group on Accessibility; W3C WAI Accessible Platform Architectures Working Group.

A list of his publications is available at https://www.zotero.org/gzimmermann.